Personal Financial Literacy Education Program
TMEG is proud to present our Personal Financial Literacy Education Program. It consists of two steps that when taken together are a comprehensive easy to use set of tools that will provide you with the knowledge and skills needed to take control of your personal and small business finances and to become financially literate for life…
Step 1. Read Financially Speaking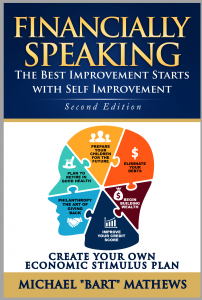 The Best Improvement starts with Self Improvement 2nd Edition is the first step. This book by Michael "Bart" Mathews starts your financial literacy education journey to Create Your Own Economic Stimulus Plan. Throughout the book, Michael shares his personal financial shortcomings and the steps he and his wife took to get their financial house in order. He wants to empower you to both "HONE" and "OWN" your personal finances…
 Step 2. Take our
FREE

Financially Fit Online Course as our GIFT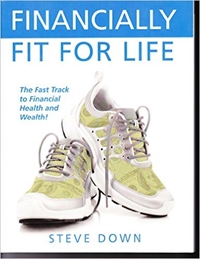 Financially Fit is the second step which consists of a comprehensive online course containing hands-on exercises, accompanying eBook and much more.  It takes your financial literacy education to the next level.  In addition, we also offer individual and business one-on-one coaching services…..
Bookstore
Newest Release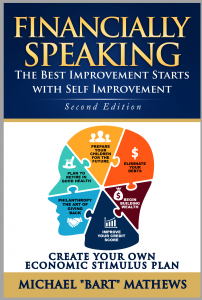 TMEG is proud to release the newest book by author Michael "Bart" Mathews titled Financially Speaking: The Best Improvement Start with Self Improvement-Create Your Own Economic Stimulus Plan-2nd Edition. This book is the first leg of your journey towards becoming financially literate for life.
Michael shares his past financial shortcomings along with his poems in order to motivate and inspire you to use some of the tips, suggestions and resources provided throughout his book that helped him and his wife improve their personal finances. There are keys to success for everyone who is searching for a better, happier and more satisfying lifestyle. Let Michael give them to you.
Latest blog entry
Welcome to TMEG!

(1/1/2017)

-

Hello, Welcome to The Mathews Entrepreneur Group, Inc (TMEG) website. If getting and staying out of debt, starting or increasing your saving, or just wanting to get Financially Fit are your goals for 2017, we here at TMEG have the keys to empower you to accomplish your goals. We look forward to helping you learn how… Continue Reading
Events
Media Library
Resources